I've been using Gmail with the setting for "Display Images" set to off. It helps cut down on tracking and it cuts down on the visual clutter so I scan quickly.
I got free 4 months of Apple News+ for buying a new Apple Pencil and I activated it. This is the message that Apple sent me: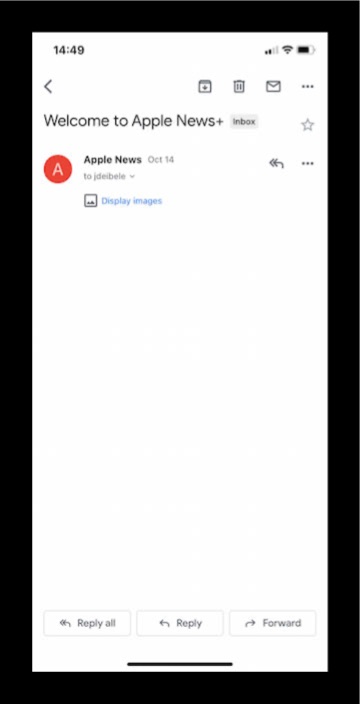 Apple makes a lot of how they've improved accessiblity and rightfully so. But this is not very good for the visually impaired, Apple.